Seattle Opera's civic home, The Opera Center. Sean Airhart photo
Dear Seattle Opera Community,
Before a new arts season ramps up this fall, I want to take a moment to reflect on the past year. As you know, Seattle Opera has a proud history as a change-maker in the arts. It was our founding artistic director Glynn Ross who said in 1969, "We are not custodians of the old order. We are not curators of establishment art. We must be oriented towards the future. It is our business to improve the quality of life. We had better become positive and not just stand by."
Seattle Opera continues to hold those words true to our daily work fifty years later. We tell stories to celebrate our rich traditions, while speaking to our world today. We use opera to engage in civic dialogue with our diverse community.
Here are a few recent examples of Seattle Opera's success that I'd love to share with you.
McCaw Hall performances
The past year has seen so many artistic successes and acclaimed performances, it's difficult to name them all!
Madison Leonard (Gilda) and Lester Lynch (Rigoletto) in Rigoletto. Sunny Martini photo
- Our August 2019
Rigoletto
attracted
praise
from national and international press, including the
San Francisco Classical Voice
who
described
the performance as "more real and emotionally impactful than any production of Rigoletto I've witnessed."
- Seattle Opera is committed to bringing you some of the most amazing opera performers from around the world. In addition to the debut of singers like Angela Meade in Il trovatore and Madison Leonard, most recently Gilda in Rigoletto, we were thrilled to welcome back Angel Blue in Porgy and Bess, Lester Lynch in Porgy and Il trovatore, and Ginger Costa-Jackson in Carmen.
- During the 2018/19 season, nearly 83,000 people experienced a performance at McCaw Hall.
- More new people attended a McCaw Hall performance than ever before. The interest and desire to see opera in our city has never been stronger.
Investing in new stories
- As innovators in our art form, Seattle Opera continues to help create new repertoire like last winter's successful The (R)evolution of Steve Jobs.




- This November, we present

The Falling and the Rising

, a new American opera that Seattle Opera commissioned in 2017. Based on true stories of active-duty soldiers and veterans, The

Falling and the Rising

will be the first chamber opera presented in Tagney Jones Hall at our new facility.
Seattle Opera gets ready to present The Falling and the Rising. Photo courtesy of Texas Christian University.
- We will soon be launching a new school-touring opera we commissioned in 2018,
Earth to Kenzie
, which depicts an imaginative girl and her mother who are experiencing homelessness. This piece will speak powerfully to school students on issues of displacement currently impacting our region.


Community Engagement and Equity
- Last season, more than 40,000 people of all ages participated in one of 256 events across Washington State.
- School programs served 88 schools (K–12), 49% of which were Title I (where the majority of students receive free or subsidized lunch).
- Our free programs such as opera talks, sing-alongs, and more are expanding fast at the Opera Center. More than 3,000 people have come through our doors since our new home opened in December 2018.
Dr. Naomi André (far right) was a moderator of the panel "Decolonizing Allure," which included panelists Perri Rhoden, Aramis O. Hamer, Michelle Habell-Pallán, and Sara Porkalob. Sunny Martini photo
- Seattle Opera has appointed
Professor Naomi André
, author of
Black Opera: History, Power, Engagement
, as our inaugural Scholar in Residence.
- Through our broader equity work, we are adopting a company-wide Racial Equity and Social Impact plan to ensure that all people who engage with our organization are protected from harassment and discrimination, and feel inherently welcome.
Finally, Seattle Opera has a new leader:
Christina Scheppelmann
, who began her role as General Director last month. You can learn more about Christina—her journey in the art form and how she hopes to lead—on the Seattle Opera
blog
.
We sincerely thank you for your support and your feedback. It is thanks in no small part to you and our community that we've enjoyed these recent successes, and that we're able to continue to grow and evolve.
I hope to see you at the opera—at McCaw Hall, at the Opera Center, and in our community!
With gratitude,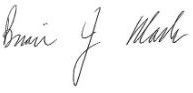 Brian Marks
President, Seattle Opera Board